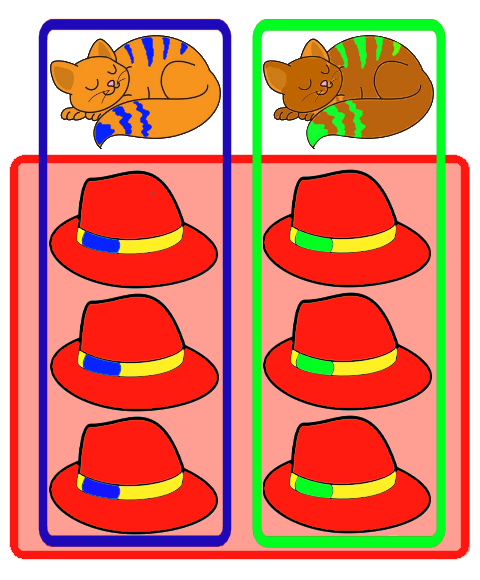 In this example, there are 2 cats and each has 3 hats. If you add (+) up all of the hats, there are six hats.

If you want to know how many hats each cat gets when the six hats are shared equally, you need to divide the number of hats by the number of cats.
6 hats divided by 2 cats equals 3 hats per cat.

All of these number facts are the same:

6 ÷ 2 = 3
6 divided by 2 is 3
6 shared by 2 is 3
6 put into piles of 2 is 3


In division, the numbers can NOT swap places.